Over 40,000 small businesses have trusted us to create and send their invoices since 2008!
Invoicing
Quick & Easy
Customer management
Simple customer database
Inventory
Products & services database
Statistics
Useful data insights
WELCOME TO ONLINE INVOICE SOFTWARE FOR UNITED ARAB EMIRATES INV24

Inv24 is online invoice software for UAE small businesses. We help to transform your workflow from doing manual work to automatic. Our software is very easy to use. You will not feel overwhelmed when start to use it even as a first-time business owner.
Our online invoice software has been especially designed for small businesses.
Online invoicing in cloud
Customers & inventory
Access anytime, anywhere
Don't need to download & install
Easy to understand workflow
Exclusive invoice layouts
VAT reporting
Check on duplicate invoice numbers
Automated invoice reminders
Good price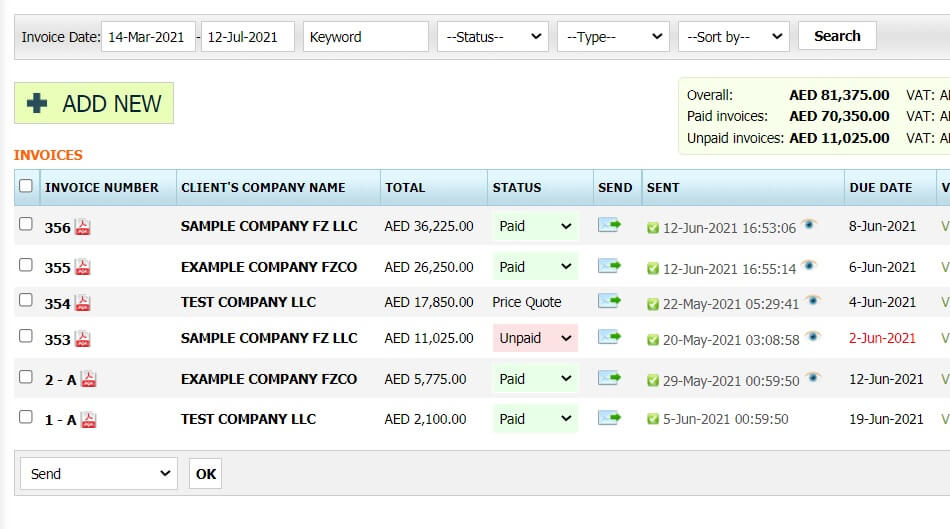 Are you looking for online invoice software? Try it today for free!